Discussion Starter
·
#1
·
Sittin here bored all day, I came across some pics of my truck the day I got it. Like I said in Geeds' thread, it'll be 4 years ago this April 24th. Also the one and only pic of my truck and trailer hooked up together, and a few of the trailer. The truck handled pulling the trailer just fine. Most I ever hauled was 2 quads+gear, so about 2500lbs. Trailer was 1300 dry. Longest trip was 6hrs to the Sand Dunes in MI and it did pretty good. Only bitch was on the highway, if you went below the speed you wanted to maintain, you'd pretty much have to mash the gas to get it to downshift and get back up to speed. Braking would've been decent, but I had elec. brakes installed on the trailer and a brake controller put in the truck. You never can be too safe when it comes to braking. I sold the Quad and Trailer back in the spring to pay off the truck before that whole FL fiasco. I don't miss them too much though cause not having a truck payment is PIMP!! haha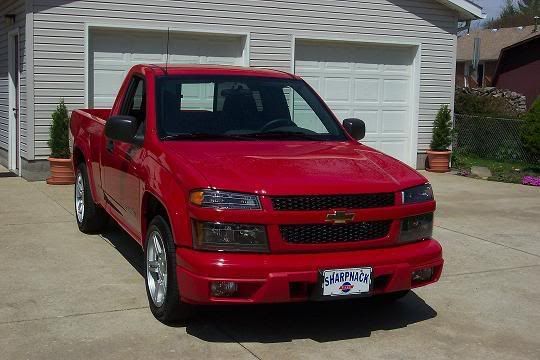 6'X12'. Poopie pics cause my camera was messed up at the time.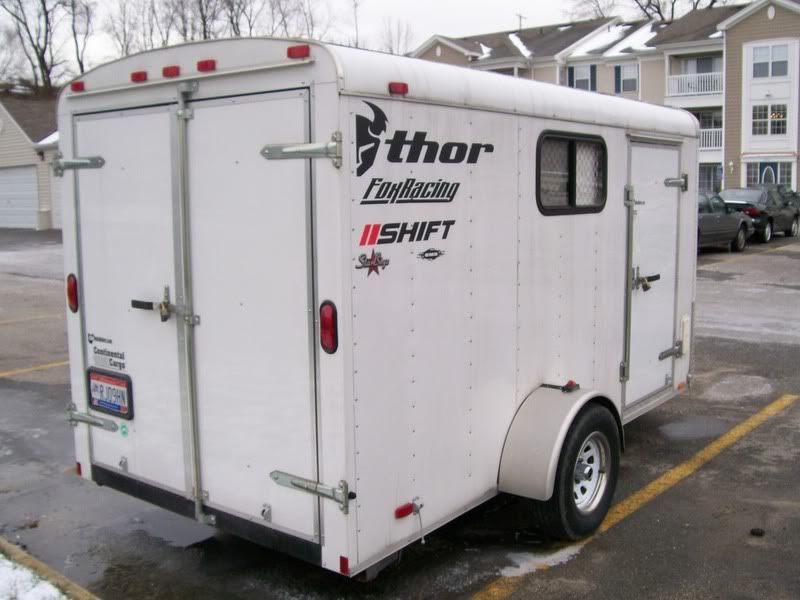 Thing was DECKED OUT inside!! It was set up so you could camp in it too. And at least me and the girlfriend got to "break it in" before I sold it...:naughty: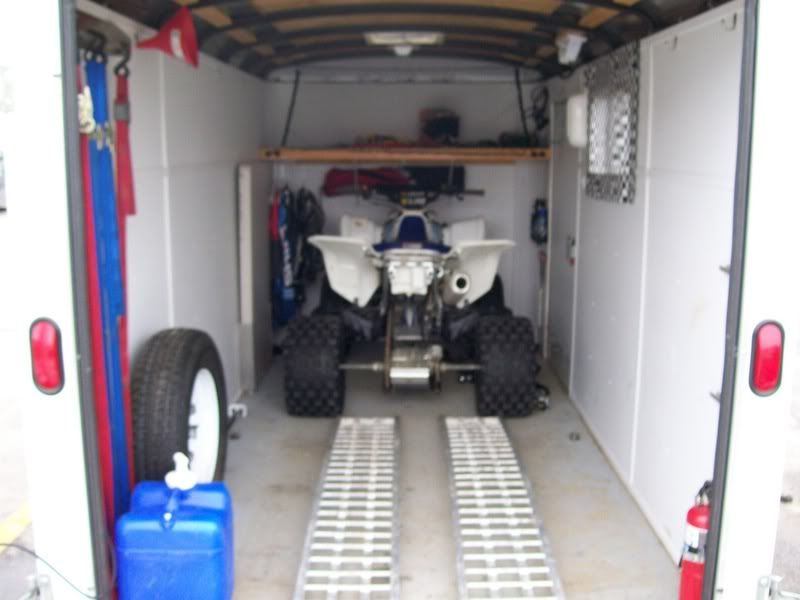 This is a friend of mines 400ex, but he got my truck and trailer in the backround and this is the only pic of the 2. Don't know why I never got any shots of them myself?
Hope you enjoyed the pics!:355: