Well I always wanted something a little faster and I figured it would be cheaper swapping engines than losing money and trading in my car. I also take it as a great learning experience and challenge. I am going to be pestering people for lots of help, but I am confident I can get this done
I found a 08 LY5 on craigslist along with a rebuilt 4L60e built up to a 4L65e (or so the seller says). It had all the accessories and came with a bunch of other goodies (more pics later today).Brand new JBA headers (assume they won't fit and will have to sell), 3200 rpm stall TQC, Harbor freight engine stand & engine hoist, airraid intake tube (no filter though) and a couple of things I am probably forgetting. Since picking up the engine and trans, I haven't had much time to start anything, but I figured it was a good a time as any to start a thread. Well wish me luck and get ready for the questions!!!
Only picture so far pretty much.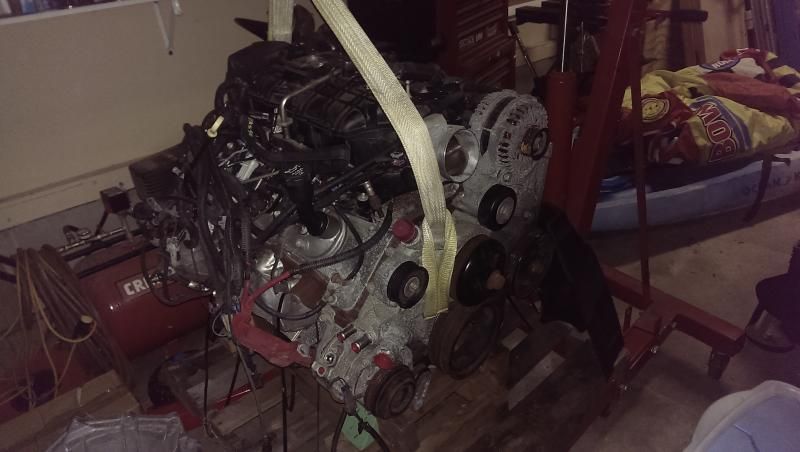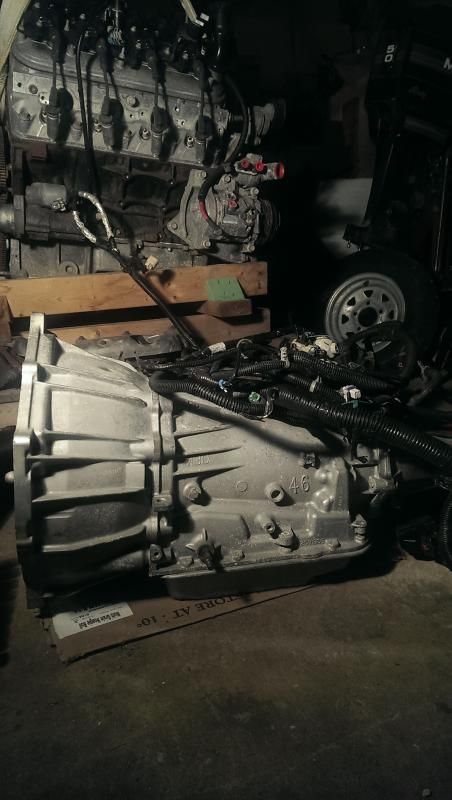 And here are the brand new headers. Trying to figure out what I can sell them for. *Sold cheaply on ebay*