I got this idea from the other site. some guys found a site that sells light/antenna mounts for the full size trucks that use the third brake light holes, so you dont have to drill any new holes in your truck. essentially it was just a piece of plate stock that was formed into a little shelf that is sandwiched between the cab and third brake light. well i guess it woud have done the trick but there where a couple of things i did not like about it. it dident look too strong, the wires would be exposed, they dont make them for our trucks, and they sell for over $150.00 each. so i set out to make my own. mine is made from 1.5"x3" rectangular tube stock, with 1"square tube stock outriggers for the forward facing lights. it will hold 3 lights, two facing forward, and one in the middle that faces the rear of the truck. it is also set up to mount a CB antenna. all wires will be routed directly into the cab above the headliner, keeping a neat and clean appearance. i am finished with the fabrication and i am now working on smoothing out some of the welds with Bondo/ Sanding/Priming. here are a few pics of the project so far:
Front View( if it where on the truck its actually the rear)
Rear View(Note the circular holes to reduce weight)
Close up on one of the outriggers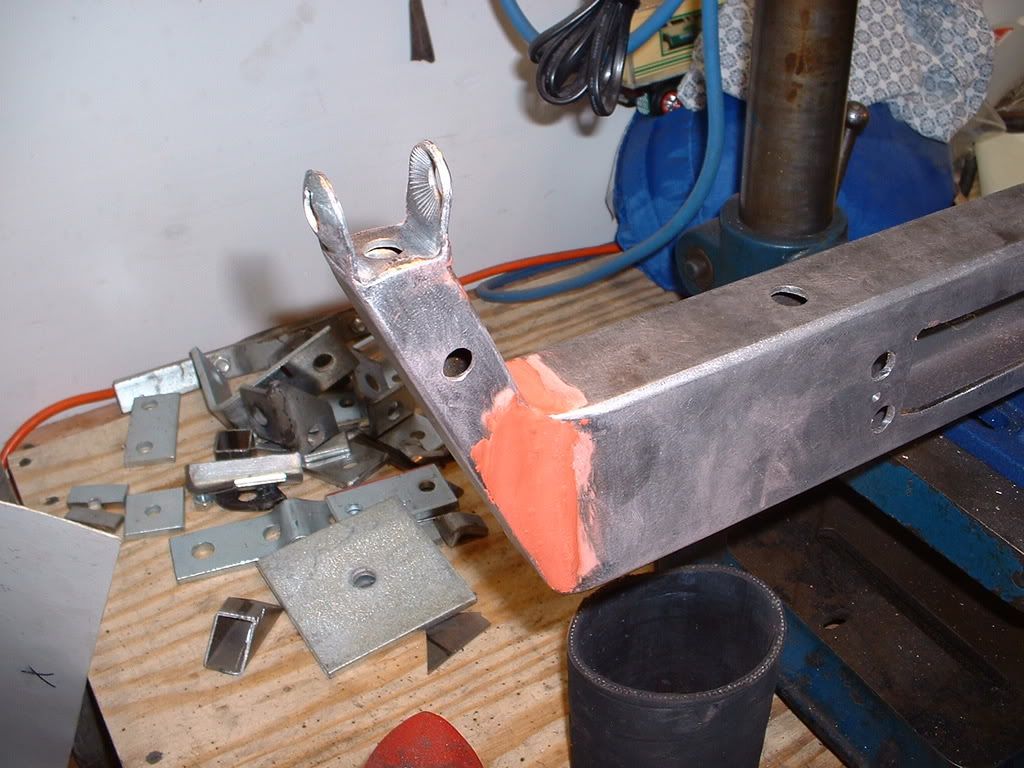 Gasket material:1/2" Closed-Cell foam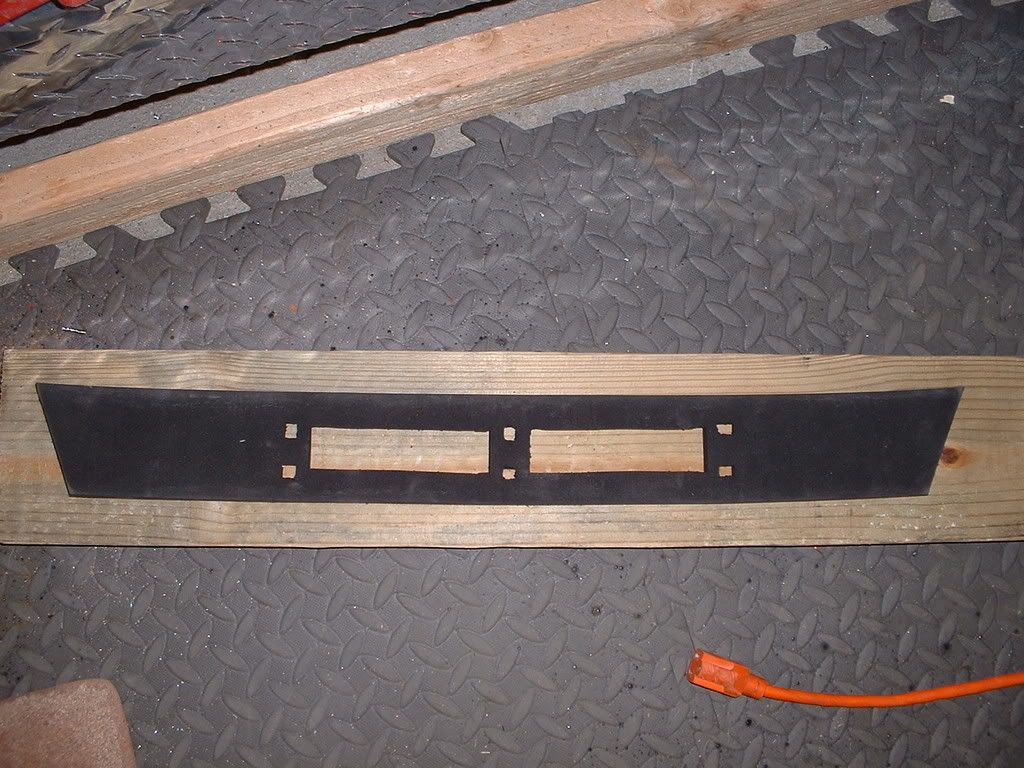 Hella Lights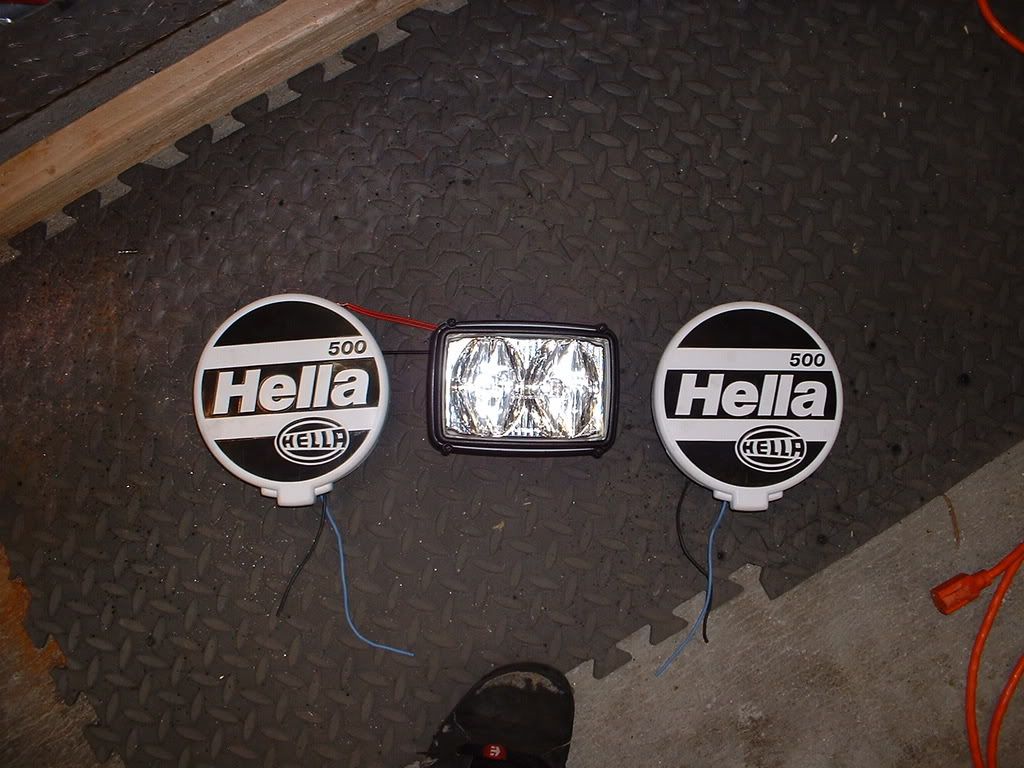 CB antenna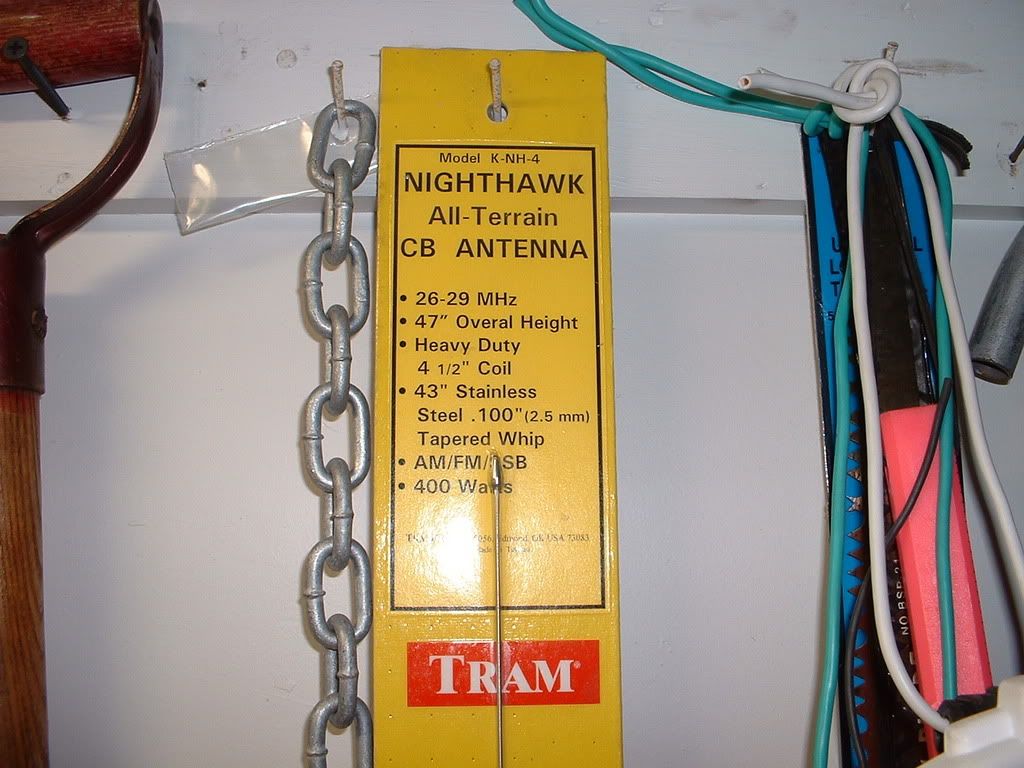 I will post more updated material as soon as i make some more progress.