I know there are quite a few of these out there but I thought I'd put mine in here. Trailfiend and I are going to be building these probably in the fall, I have to wait to get my 1.5" body lift on first (trailfiend already has his).
Main Objective: Provide a light yet strong bumper for our trucks that will not reduce the front approach angle.
Features/Reqs:
-Steel Tube 1.25" Diameter, .125" thick
-Cut 5" off of frame horns to ensure a good angle and that the bumper isn't stickin out very far
-Mounting will be done to frame horns in a fashion that is strong yet removable if needed
-Lights will be easy to mount (probably won't have room for a winch)
-Bumper will start at the bottom of the grill and will stick out the width of the tube (1.25")
-Stinger will stick out about 11" from the hood and 4" above
-We will do as little cutting and welding as possible by bending as much as possible
My friend drew up the whole thing in Sketch-up and did a really good job. I've put all of the pics and sketch-up parts, images and figures in this
google drive folder
PVC prototype is next up on the list, hope to have it done within the next 3 weeks.
Photos:
ISO
Back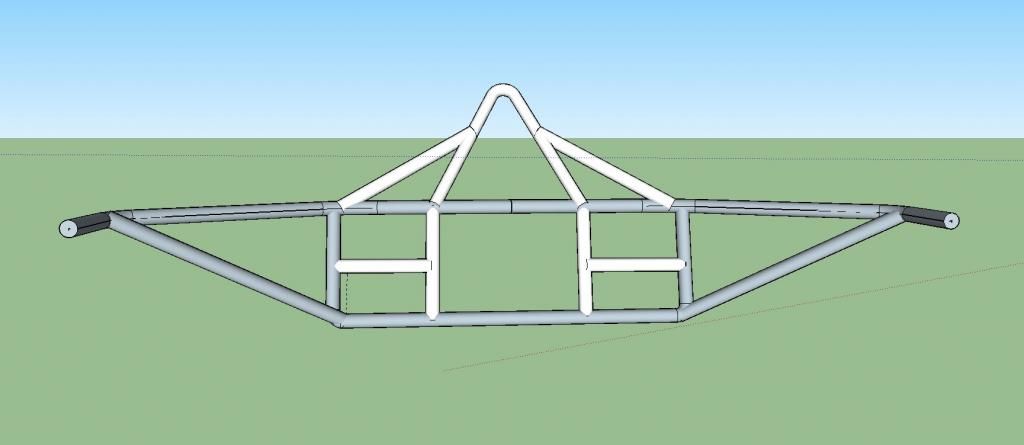 Side
Top

Let me know what you guys think