2nd Annual West Coast Super Meet (WCSM) 2009!
PLEASE KEEP THIS POST FOR PERTINENT INFO ONLY! NO DISCUSSION! IF YOU WANT TO DISCUSS PLEASE VISIT :
http://www.355nation.net/forum/west/14612-wcsm-2009-attendance-list-pertinent-info.html
SWAP MEET
parts/discussion/etc can be seen here:
http://www.355nation.net/forum/west/18140-2009-wcsm-swap-meet-thread.html#post449954
When:
Weekend of June 26,27,28
Friday June 26th:
Arrival of most of the Out of Town guests. If anyone (or everyone) wants to get together this night, it is your choice. The drive will be long for most so this night is up to you for hanging out.
Saturday June 27th:
MEET DAY! We will be meeting at the park later in the morning (9:30-10ish) to have our meet and greet. Prizes, BBQ, car show and friends. This will last for most of the day as driving multiple places for pic ops might be kind of tricky with 40+ trucks. ALTHOUGH.. after the BBQ, we have a few easy to get to spots that will be great for picks.
Sunday June 28th:
This is the day that most people will be leaving to head back out of town. Those that stay are more than welcome to hang out with the local crew and get some more photo ops, or see some more of what Portland has to offer.
Where:
Blue Lake Park - Fairview, Oregon
We Will be meeting at Clatsop "A" Shelter. Please see map for location.
Google link:
Blue lake regional Park - Google Maps
Park Map with location: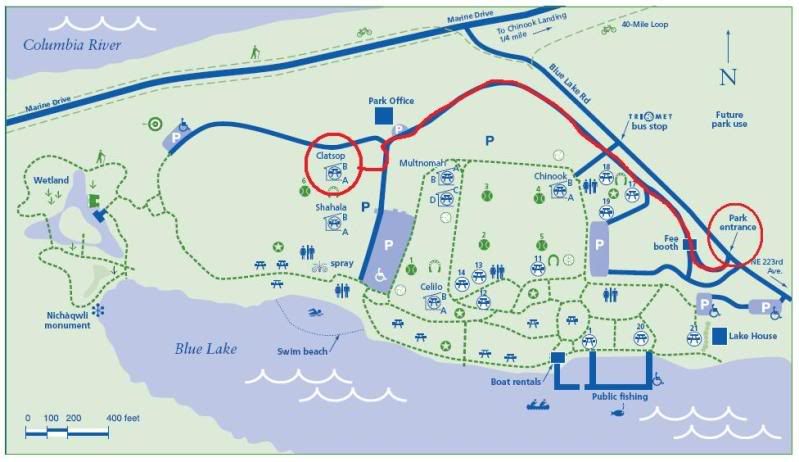 What to bring:
You, your truck, and your guests. The Northwest Crew will be supplying the food and beverages (non-alcoholic due to park regs). This will be setup as a potluck style BBQ, where the members of the NW will be bringing different things to eat.
If you have dietary needs, allergies, or special needs... PLEASE make sure to bring the necessity items as we cannot accommodate every instance.
We will have both Soda and Water at the BBQ
Distance/Mileage Chart:
Bend to PDX: 162 mi – about 3 hours 22 mins
Zillah to PDX: 169 mi – about 3 hours 4 mins
Seattle to PDX: 175 mi – about 2 hours 52 mins
Vancouver BC to PDX: 505 km – about 5 hours 10 mins
Boise to PDX: 432 mi – about 6 hours 49 mins
San Francisco to PDX: 635 mi – about 9 hours 59 mins
Los Angeles to PDX: 963 mi – about 14 hours 43 mins
San Diego to PDX: 1,082 mi – about 16 hours 33 mins
Edmonton Alberta to PDX: 1,563 km – about 16 hours 30 mins
Las Vegas to PDX: 1,153 mi – about 17 hours 48 mins (through Cali)
Pheonix to PDX: 1,333 mi – about 20 hours 4 mins
Anyone from any other state that wants to come.. hit me up and I will put the Distance chart for you...
FOR SURE ATTENDING:
Oregon
Tommy +1 - 2wenty2
David +1 - Turbo EJ
Jeff - Raidrz
Jay - jaygold61
Shane +2 - SC
Josh - BigBlue
Erick +1 - ewickj
Cory +4 - 2xtreme4u
dents-n-dings +2
Hardy
Oregon Colorado
rwl11 +1
evonschu
Frank_Lopez503 +4
ramiro +4
Washington
Nick – Runeblade Courtyard by Marriott Portland Airport
Jordan +1 - jordanpierce21 Courtyard by Marriott Portland Airport
Josh - TheMidge
Steve +2 - Sargent_Rado
Mike - blownSS
Matt +1 - SWEEETRUCK Courtyard by Marriott Portland Airport
wiscanyon
Sportsfreak90
Erik - ScarabEpic22
California
Ron +3 - The Wolf! Country Inn & Suites By Carlson Portland Airport
Dan +2 - DBnissan Courtyard by Marriott Portland Airport
Art +3 - d3afsocaldaddy27
Wyatt +2 - Goleee33
Izzy +2 - Turbizzy Courtyard by Marriott Portland Airport
sactowncanyonman +1 Courtyard by Marriott Portland Airport
07 blk bty - Cfans
Anthony - Anthony6206
XJDesertFox +1
Ryan +1 - ryans-canyon
blackace
d3afXtreme45 +1
Anthony6206
Parliament
hor307
Golffnutty
kingsting
Idaho
Marty +1 - BasquoFiasco
Canada
Alveen - Hoodstar
Derek +1 - Yellow Fever
Bubbawho
04c o l yZQ8
Unknown Location
Justin - Justin324
Sargent_Rado
TOTAL ATTENDING: 48 Trucks
MAYBE ATTENDING:
Martin +1 - coronausmc - Socal
Tim +1 - Glamdring70 - Oregon
Dustin - dustinjamesz - Norcal
Blckzq8
zachwright1 +1
Twigg107
Jason +1 - FLINT
Garnnett + 1 - Tatman
2k6rado
Preferred Hotel's in the Portland Area:
Members names will be listed next to the hotel they are staying at if people want to stay in a group.
AIRPORT AREA HOTELS:
These hotels are mainly clean and friendly, however they lack surrounding stores, things to do. Prolly best bang for the buck if you get alcohol and necessities before you get there.
Courtyard by Marriott Portland Airport<--- GROUP DISCOUNT HOTEL
$79/NIGHT
11550 NE Airport Way
Portland, OR 97220
Attendees may make their sleeping room reservations via:
**Toll Free Reservations @ (800)321-2211
**Hotel Direct @ (503)252-3200
If you call please mention 355nation!
Online Reservations:
1 King Bed
Courtyard Portland Airport: Rooms designed for business travelers in Portland
2 Double Beds
Courtyard Portland Airport: Rooms designed for business travelers in Portland
Guests will be directed to the property's home page with the code already entered in the appropriate field. All they need to do is enter their arrival date to begin the reservation process.
Country Inn & Suites By Carlson, Portland Airport
7025 Ne Alderwood Rd
Portland, OR, 97218
866-539-8430
$94.00/night and up depending
Quick Facts
Check In Time - 3 p.m.
Check Out Time - 12 p.m.
Business Center
Fitness Center
Internet Access Available *
Kitchen or Kitchenette *
Parking
Pool
24-hour front desk
Credit card required
Floors - 4
Guestrooms - 153
Minimum check-in age - 18
Photo identification required
Area Attractions
Colwood National Golf Club: Adjacent
Oregon Convention Center: 4.0 miles
Classical Chinese Garden: 4.8 miles
Oregon Historical Society Museum: 5.7 miles
Oregon Zoo: 7.9 miles
Portland Area Attractions
Tom McCall Waterfront Park
Downtown Portland
Pioneer Courthouse
Pioneer Place Shopping Center
Portland Classical Chinese Garden
Pearl District
Saturday Market
Powell's City of Books
Oregon Museum of Science and Industry
Japanese Gardens
Oregon Convention Center
Oregon Zoo
Forest Park
Columbia River Gorge
Multnomah Falls
Mount Hood